Around here my family normally has the Monday blues. Not to say that we still didn't, but the weekend was a little heartbreaking. Autumn ended up in the emergency room with a broken collarbone. When we received the news she became all teary-eyed, and I felt absolutely awful for her.
Amazingly she's not in much pain, even though we were told this is a painful injury. She spent the remainder of the weekend in her pj's, and her grandparents stopped by with a little treat for her ~ a big chocolate lollipop which I let her eat all at once cause that's the kind of mom I am :)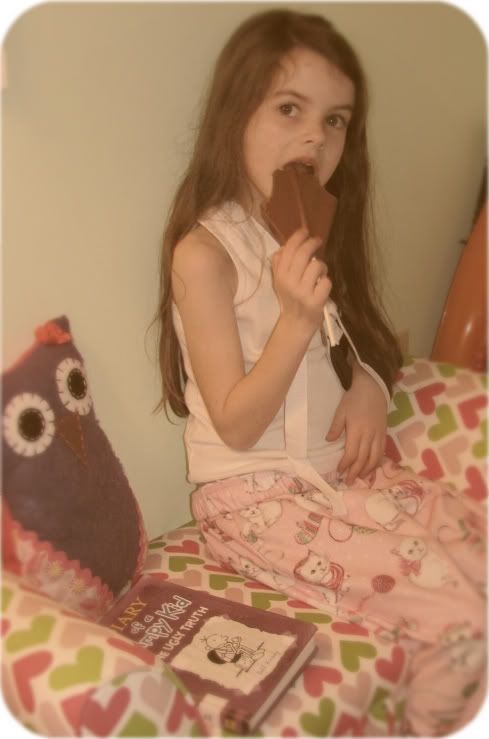 Hopefully 4-6 weeks from now this will all be a distant memory.