As of today I can officially say Happy Spring!!
Many of my recent posts have been about the arrival of spring. From some of my Fabulous Friday Finds posts, to my posts about my
Little Birdie Cupcake Toppers
and other products, and how perfect they are for spring events.
Because today is the first day of spring I thought I'd make a list of the top 10 things I love about spring :)

1} Longer days
For me this means pleny of time for both work and play,
without the darkness of winter settling around us so early.


Image source greenteadesign.com via jackandjillwedding.com
2} Eating ice cream outdoors
Finally you don't need to cuddle up on the couch, under a blanket, to enjoy ice cream. It is also not so hot that as soon as you hold your ice cream, it melts into a sticky puddle.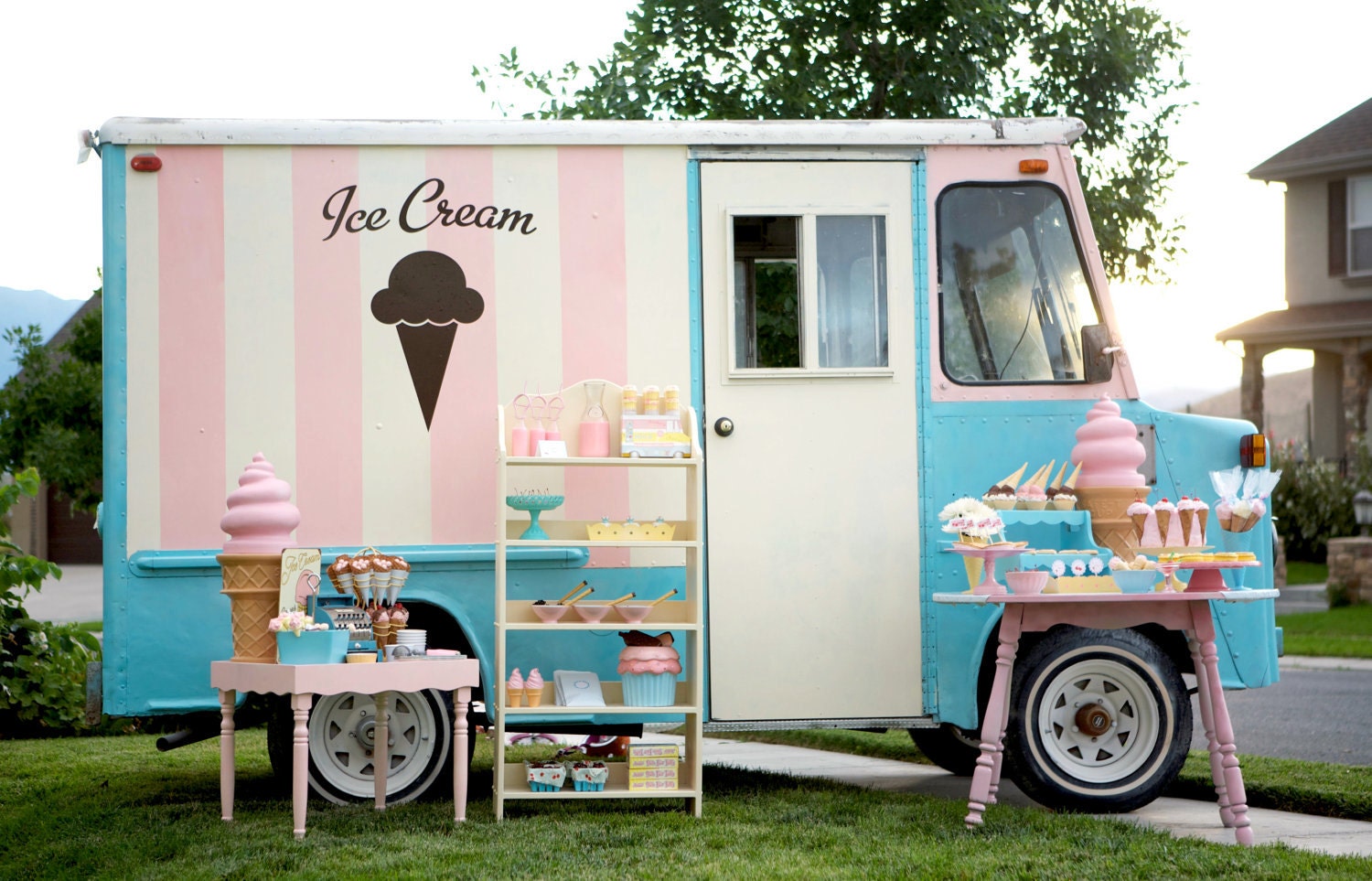 Photo source karaspartyideas on Etsy
3} Waking to the sound of birds
In the summer birds begin the chirp about 4am which is just way too early. In the spring here they seem to appear with the sun, which is perfect timing.
Photo source photoshow.com
4} Wearing flip-flops
Finally I can trade my cozy warm Uggs for a pair of brightly colored
flipflops, without freezing my toes off.
Photo source amominredhighheels.com

5} Frozen drinks

Yum, what more is there to say?

Photo source displayfakefoods.com
6} Vintage inspired swimsuits
No it's not warm enough to wear one, but it is time to start thinking about it.

Photo source betseyjohnson.com
7} Driving with the car windows open
After cranking the heat in the car for the past few months we can finally roll down those windows and get messy hair.

8} Outdoor Parties
This is the perfect time of year to hold an outdoor party. It's not so hot your uncomfortable, but the warmer sunshine make things a bit more cheery.
Photo source countryliving.com
9} Reading Outdoors
This is one of my favorite activities. Bringing whatever I'm reading outside in the sunshine. So relaxing.
Photo source sacramentostreet.com


10} The reopening of Skips
And last but certainly not least is the reopening of my favorite burger place. They are only open in the spring and summer, so we always visit as soon as they reopen.
Photo source dinerhotline.wordpress.com
So that's my top 10 favorite things I love about spring!
What do you love about spring?
xo,