Last spring while out shopping with my daughter (Taryne whose 17) I noticed the most exciting trend hitting stores ~ NEON!! As an '80's girl myself, I fully participated in this trend way back when. I wore neon, jewelry, clothes, hair accessories, swimsuits, shoes, makeup, and the list goes on from there! I'm sure there's others out there who can relate to this as well ~ admit it lol :)
Needless to say I was super excited to see neon styles coming back. Last spring I was unable to talk Taryne into buying anything neon. It was still too new, and nobody was wearing it yet. But this spring the trend is hotter than ever, and she's already mentioned a pair of neon heels that she tried on and loved (YES!!!).
Being as excited as I was about this comeback, I decided to search online for some beautiful neon products. Let me tell you I could have stretched this search out for hours upon hours, but I limited myself to one hour :) Take a look at some of the amazing items I came across in such a short amount of time!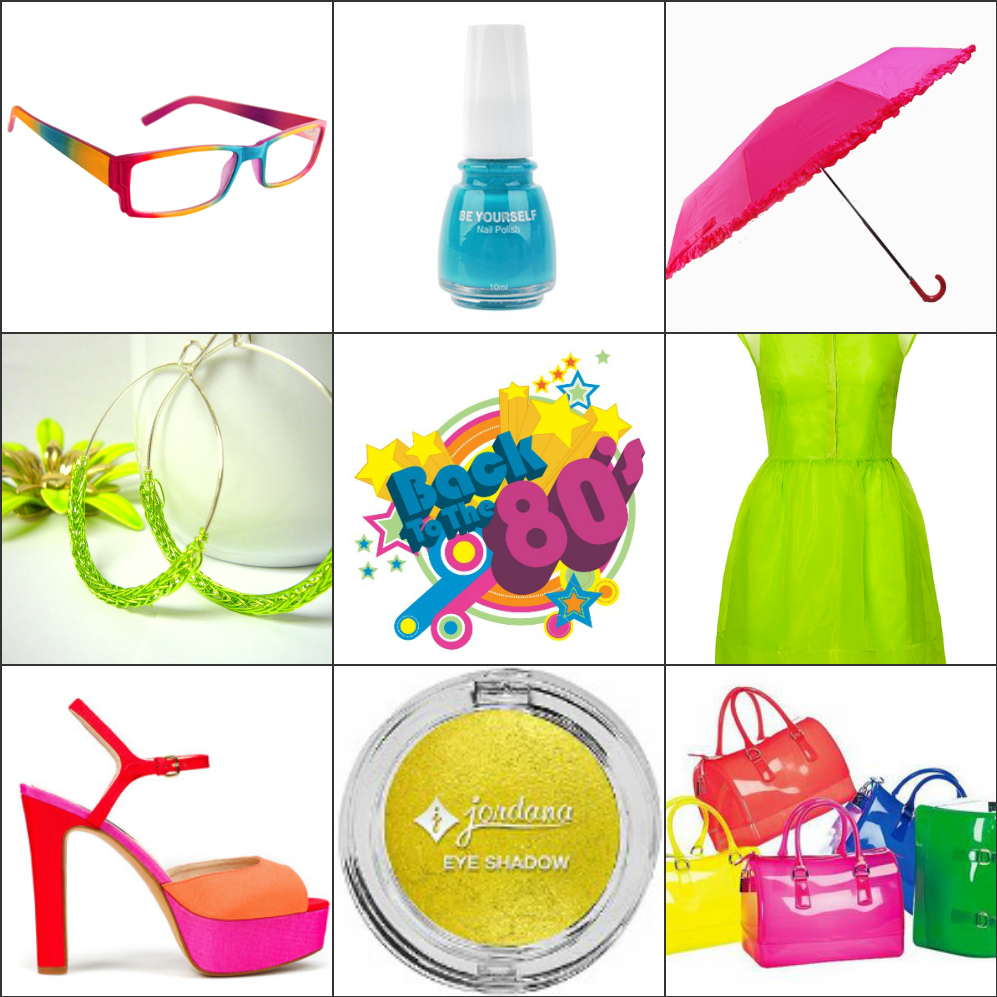 I know it would be against the law to wear more than neon item at a time (maybe two is ok if they don't clash), so if I could wear two neon items I would definately go with shoes and a handbag. And if it were raining I may break the law and carry a neon umbrella :)
Is there anyone out there who wore neon in the '80's, or will be wearing neon this spring? How about anyone who wore it in the '80's AND will once again sport this trend this spring? I think I fall into the latter group!!
xo,