... Fly Away With Me
Hot air balloons are beautiful and magical. To let go of a regular balloon and watch it float away into the atmosphere is one thing, but to actually be able to hop into a basket attached to a giant balloon and travel into the atmosphere, takes it to a whole new level.
Personally I have never gone up in a hot air balloon, nor do I ever plan to, but just watching for the ground is such a lovely experience. A few miles from where I live there's a place which gives hot air balloon rides. Sometimes Autumn will see one while she's riding to school on the bus, or we've even been awakened early in the morning to the sound of one floating above our house. We've seen them close enough to wave to the passengers inside, and for them to wave back.
Recently hot air balloons have become a trend which has been "floating around" in the arts and crafts world. There are many magical creations and supplies centered around these gorgeous balloons. This finally brings me to my weekly roundup of Etsy finds. Let your imagination soar to the sky and beyond while looking at these dreamy hot air balloon products. Each photo is numbered and shop links are listed below the collage.
Enjoy :)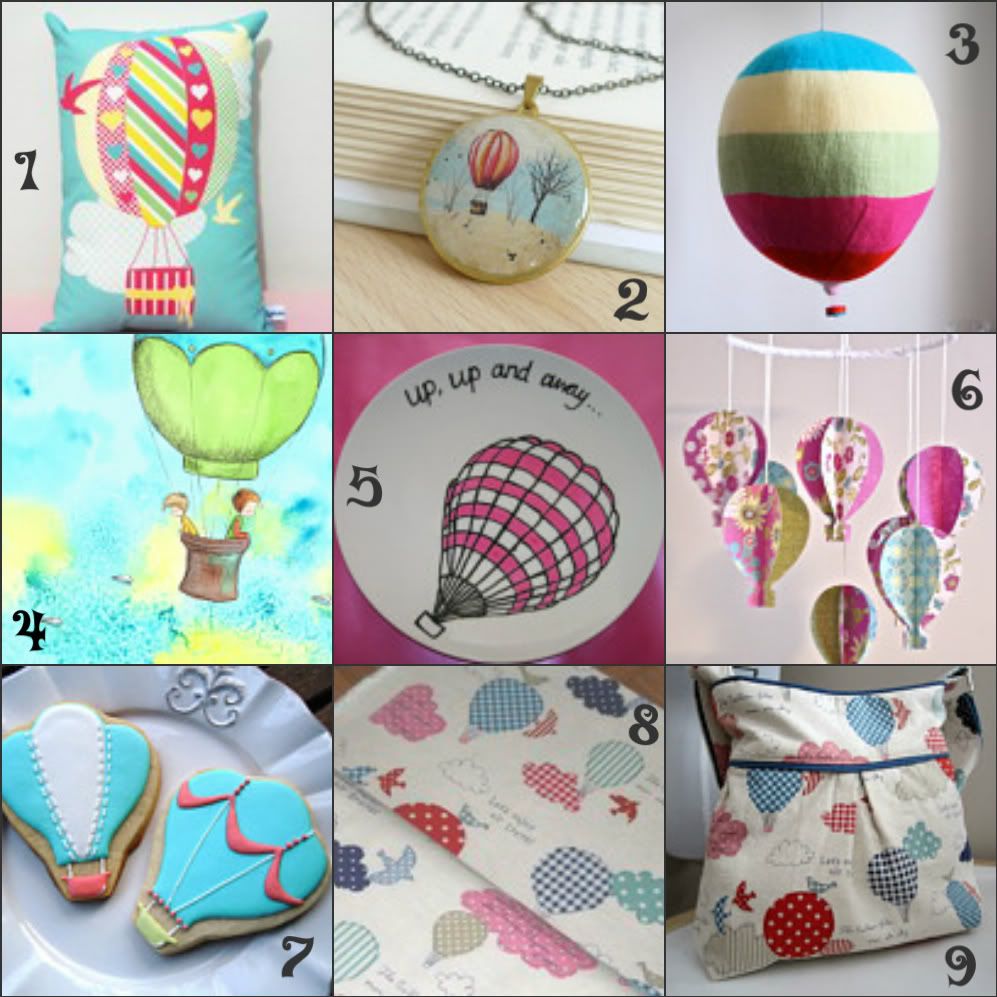 Have you ever taken a ride in a hot air balloon? If so what was your experience? I'm a bit afraid of heights and I think I'd feel as if I were going to fall out of the basket. But maybe it's not what I think.
Happy Friday!
xo,