For my seventh or eighth birthday (hopefully 7th, geez) I was given a pair of metal roller skates which go on over your shoes, and a pair of Wonder Woman Underoos. These two items were not meant to go together, but I recall being super excited because I have a summer birthday which meant that I could use my new roller skates outside while WEARING the Underoo's.
Fast forward a few years to when we would go to the Roll-A-Round for real roller skating. I was not very good, but in my imagination I wore sparkly outfits, and did all kinds of moves and tricks.
Fast forward another few years, and I learned that there were Roller Derby teams who compete against each other. The part of this that interested me was the roller skating of course, but also the cool outfits, all that makeup, the hair, and the names the girls used. The part that scared me was how rough it was, and the fear of getting hurt. I wished I was a good enough skater, and a tough enough girl to join. Someday I told myself.
Fast forward once again another few years, and the Drew Barrymore movie "Whip It" came out. It was a story about a Roller Derby team, and the what they went through on and off the floor. I was sooooo excited about this movie, and absolutely loved it. This reawakened my dream, and I actually looked online and found a local team which I though about going to watch. This never ended up happening with kids and life, and there were many more important things on my plate, but it was still always in the back of my mind.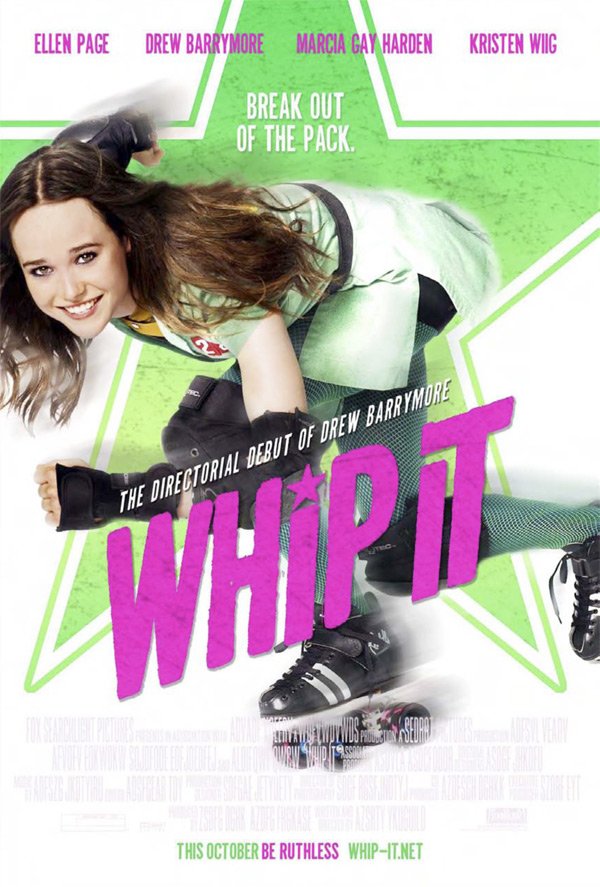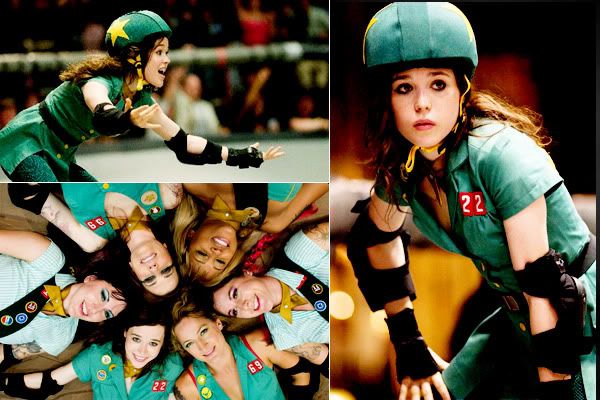 Now on to the present. Imagine my distress when I took Autumn roller skating last night, (I hadn't skated since before she was born which was nine or more years ago) and I tied on my skates, stood up, imagined myself all dressed up as a roller derby girl, only to discover that I couldn't even move without stumbling. I couldn't believe this was happening to me.

By the end of the night I was doing ok, but I couldn't skate anywhere near as good as I used to. So now my dream of being on a roller derby team have officially been CRUSHED!!
But after all, it was only just a dream ...
In the end we did have a ton of fun. Autumn went from gripping my hand, to skating along on her own at a good pace. I anticipated being very sore today, but I'm actually doing pretty well :)
Has anyone ever been to watch a roller derby competition?
Or better yet, been on a roller derby team?
I'd love to hear your story :)
Have a great day, and be sure to stop back tomorrow to find out my latest theme for my "Fabulous Friday Finds" post. And as usual if you are a handmade artisian, and would like a chance to have one of your items featured, just send me a message!
xo,