Celebrating the Red, White, and Blue!
Here in America the Fourth of July, also known as Independence Day, is a big deal. It is celebrated by many with red, white and blue decorations, clothing, jewelry and more. Because it is a summer holiday there's many cookouts, outdoor parties, and firework displays.
In celebration of this fun, patriotic holiday, the theme of this weeks "Fabulous Friday Finds" post is all about the red, white, and blue!
As usual I've searched Etsy for nine fabulous items which fit my theme. E

verything is always either, handmade, vintage, or repurposed.

Each item is numbered, and direct links to each Etsy shop are listed below the collage, if you'd like to see more from a particular artist.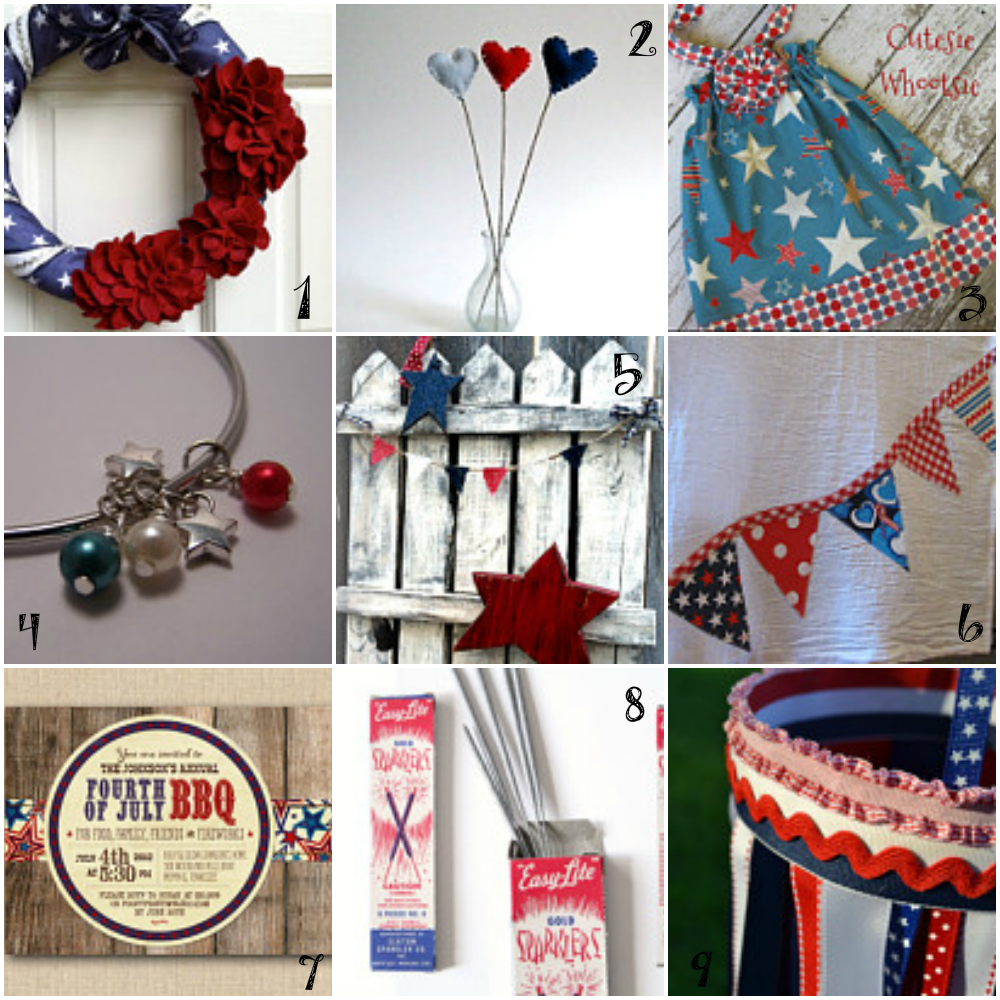 How do you celebrate the Fourth of July?
My family normally has a cookout and watches fireworks.
Fun times ~ can't wait to celebrate!
Be sure to stop back this weekend for the second test run of my "No Rules Blog Party"! This is where you submit your thumbnail linky and go! No rules to tie you down. (Of course if you follow me or comment I ALWAYS return the ♥).
XO,