I know that I said today would be the day when I was going to share my results for the painted mason jar do-over, but unfortunately I am not yet ready. I am so dedicated to this project working out this time, that I don't want to rush it. The tutorial I am using for the do-over calls for a specific kind of paint which I could not find anywhere. Even substitutes for that paint were difficult to find. I did manage to eventually find what I needed, but not in time to complete the project for today. I promise I'm still working on this, and am quite optimistic that this will be a success to share within the coming days :)
What I do have to share today is a dessert treat recipe I've been making forever. It is perfect for bringing along to cookouts and parties, although I must warn you it does have peanut butter in it. This has actually limited where I can bring along this item, such as school or school-related events. But these are so delicious I had to share.
Enjoy :)
Ingredients:
12oz. pkg. semi sweet chocolate chips
12oz. pkg. butterscotch chips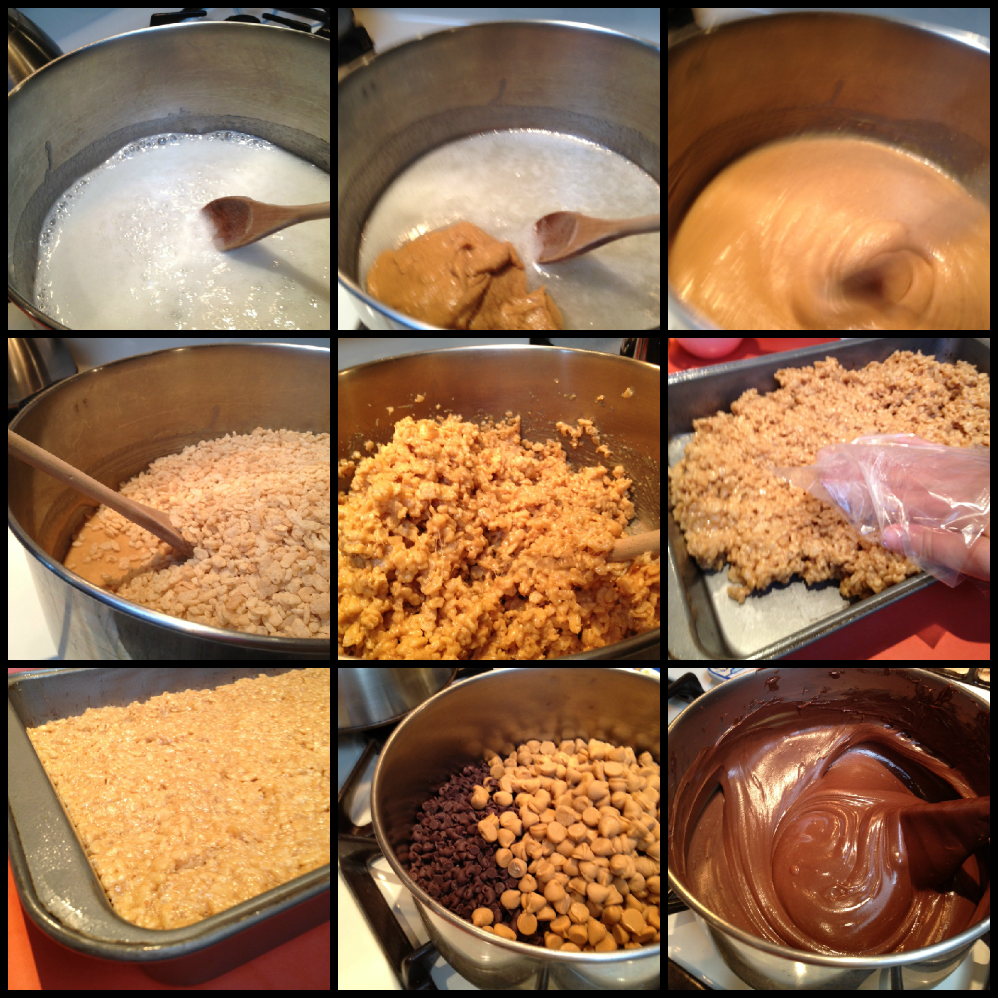 Directions:
1} In large pot over medium heat stir together
sugar and Karo Syrup til boiling
2} Remove from heat and stir in peanut butter
3} Add all the Rice Krispies and mix til thoroughly coated
4} Press mixture into a buttered 9"x13" pan
5} Place semi sweet and butterscotch chips in smaller pot
6} Melt over low heat til combined and smooth stirring frequently
7} Pour over treats and spread over top
8} Let set then cut into squares
Does anyone else out there make these?
It's a yummy twist on your regular Rice Krispie Treats :)
Be sure to stop back tomorrow for my "Fabulous Friday Finds" post!
What will my theme be this week???
Have a great day :)