This whole top 12 toy list began with a conversation I had with my sister about the Shaving Ken Doll that I used to have when I was a kid. You got to draw right on his face with a brown marker, and then "shave" it off.
I then went all nostalgic and decided I must document a list of my most favorite childhood toys. I grew up in the 1970s and 80s, and it was so much fun looking through photos of toys I had long forgotten. As I made this list, all the memories came flooding back, and I once again had pigtails and weird clothes (sorry Mom it wasn't you, we were all dressed like that ;)
1. Shave Me Ken Doll
Photo source mattel.com
2. Care Bears
Photo source trashydiva.com


3. Rubix Cube
Photo source rad80sfashion.com
4.Cabbage Patch Dolls
Photo source somelikeitvintage.blogspot.com


Photo source retro-computing.org
6.Strawberry Shortcake Dolls
Photo source squidoo.com
7.Smurf Figurines
Photo source thisnext.com
8.Baby Alive Doll
Photo source csquaredplus3.com


9.Lite Brite
Photo source kevinkeigley.com
10.Metal Roller Skates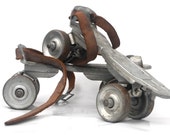 Photo source etsy.com
11.Schwinn Banana Set Bicycle
Photo source old.picturesphotosimages.com
12.Easy Bake Oven
Photo source etsy.com
And the super special BONUS.....
(Not a toy but, a must for my list!!!)
Photo source thanley.wordpress.com
What were some of your most favorite childhood toys?
Do you feel toys available for children these days are more or less fun? I think today many toys are more educational, but nothing could ever beat wearing Wonder Woman Underoo's while your rollerskating OUTSIDE on the driveway :)
Be sure to stop back after noontime today to link up your Wordless Wednesday photos!! I can't see what you all have to share this week!