As soon there is a touch of fall in the air I
begin to
think about warmer fabrics, and cuddling
up by the fire to
stay warm.
One of my favorite fall fabrics has always been corduroy. T
he first item the comes into my mind when I think about co
rduroy is corduroy pants. I love how they look on others, but personally they just don't look or feel right on me. Even the newer styles with spandex just look awful.
Then I began wondering what else can be made from corduroy. I couldn't really think of anything besides jackets and bags. So off to Etsy I went where I typed the word "corduroy" in the search box, and this is where this week's Fabulous Friday Finds idea began to take shape.
There were so many unique items made from this fabulous material that I had a hard time narrowing my choices down to just nine. Apparently corduroy is more versatile than I ever imagined!
This week the items I've chosen are either vintage, repurposed or handmade. Each item is numbered, and a direct link to each Etsy shop are listed below the collage, if you'd like to see more from a particular shop.
Be sure to stop back at 12PM US EST today for
week ten of my
"NO RULES Weekend Blog Party"
which continues to grow a little bigger each week!
This is where you submit your
thumbnail linky
and go!
No rules
to tie you down.
Thanks so much
for your support :)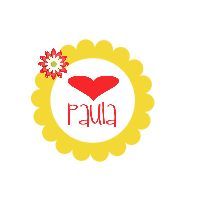 Today I'm linking up with these fun ladies!!
DearCreatives Weekend Ideas Inspirational Linkup!