Oh boy, here we go again!
It's time for my new blog series I call
Each Thursday morning I will reveal things about myself that you can't see from reading my blog alone. What am I really like? What are my quirks? What do I love, and what do I hate? Keep reading to find out, and come back every Thursday morning for a new reveal :)
I have a slight obsession with my hair.
This week I chose to reveal this fun little fact about myself because Rachel from The Tao of Poop had commented on last week's reveal about me getting lost very easily while driving, that I look fabulous even while lost lol. So I thought I'd explain that there is a reason I try not to leave the house with messy hair!
It all started way back in junior high, when feathered hair was in style. There were girls who had pin straight hair that feathered perfectly. Then there were girls like me who had curly hair that did what it wanted.
Kristi Mcnichol
Moving on to high school, I followed the big hair bandwagon, which you can read more about here! My hair was probably the biggest in the entire high school. And it took two cans of hairspray a week to keep it that way!
After high school I tamed my hair down quite a bit, although I still kept it long for many years. Then I went to maybe medium length hair. At this point I would never have imagined going any shorter, but right before my third child was born I got the urge to do just that.
Slightly tamed down, but long
At the time I had been admiring a lot of the shorter hairstyles that I was seeing out there, and figured that this would be the perfect time to try out something new as I would be spending lots of time at home with a new baby. And once I did it I was so happy I had.
When I first went shorter I had a pretty basic bob-like cut. Then I became a bit more adventurous and started adding a little pizazz to my cut, with funky layers and bangs etc. And this is where I am now.
And I guess I should mention that I am also one to wash her hair, blow dry and straighten it, just to go sit on the beach lol. I guess I kind of live by this quote: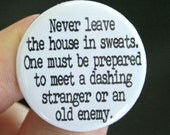 Be sure to stop back later on today after 12PM US EST and link up with my
NO RULES Weekend
Blog Party
!
If you haven't linked up with me before this party is a great way to network and make new friends. You can link up anything you like because there are
NO RULES!
Come link up your blogs, G+ pages, FB pages, Twitter, Instagram, Pinterest, Etsy shops ...
Last week there were
131 entries!!
I'd like to thank everyone who takes the time to stop by and link up with my party ~ it really means a lot to me, and I truly appreciate it :)